Diezel Zeller Pedal
No pricing as yet
2 channels, can be run in front of an amp or like a preamp (poweramp or amp's return), includes fx send/return (stereo),
a compensated out (stereo) and aux in (mp3 player, iPhone/iPad) with stereo vol controls and a headphone out. Can be remote
controlled with a midi switch (stereo remote jack), all jacks 6.3mm, includes internal power supply.
Channel 1 clean/dirty, Channel 2 simulates VH4 channel 3. Additional presence/deep controls to simulate the mighty Diezel power
amp (think VH4/Herbert) either in front of your amp or into a power amp.
Dimensions: 31.5cm x 18cm x 4.5 cm
Diezel Lil' Fokker Head
Projecting around AUD$2,500 sell price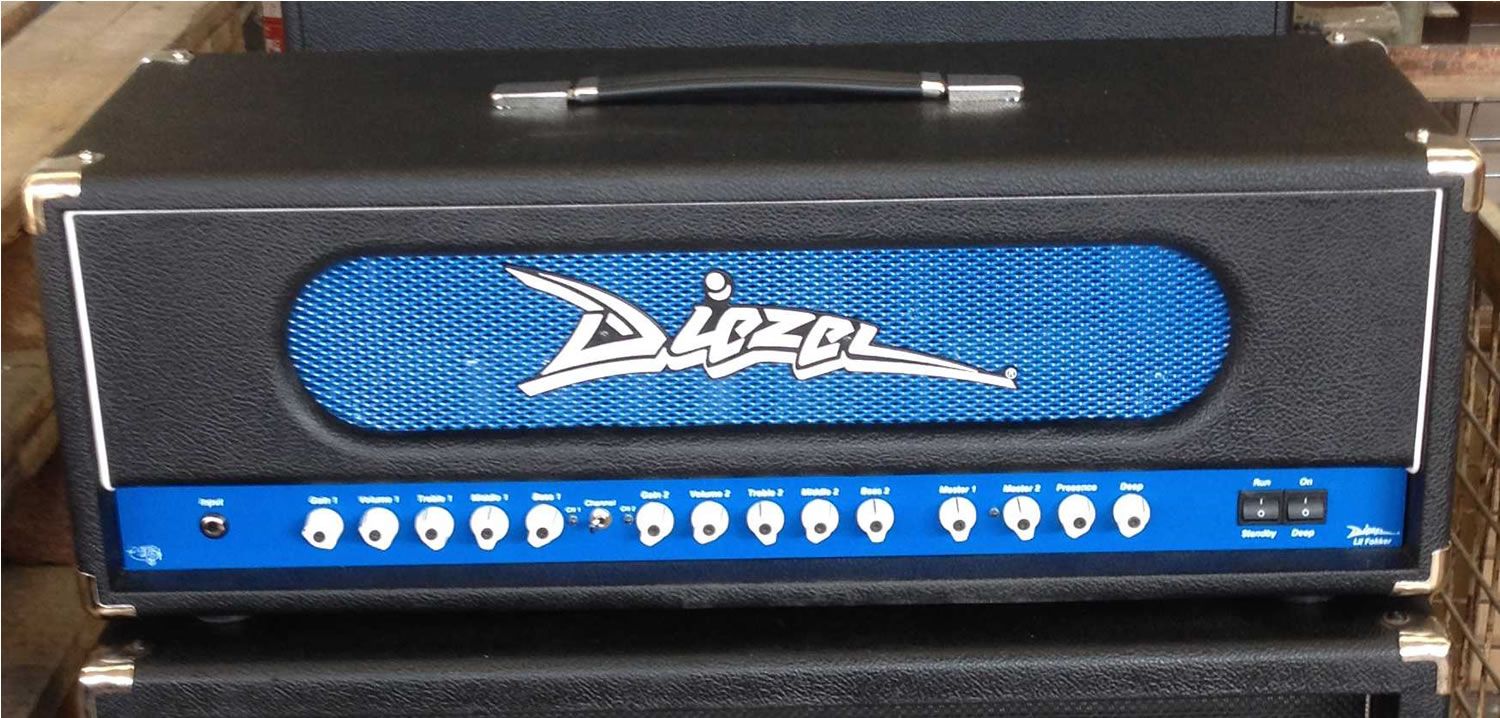 100 watt / 2 channel amp including serial loop and dual footswitch for channel / master select.
Channel 1 from clean to crunch.
Channel 2 is a hot rod version of the VH4 channel 3 / Herbert channel 2+. A blend of them with 20% more gain available.
Presence, Deep as always.
Master 2 on the footswitch.
No midi.
Serial loop.
This amp has a rich resolution in the midrange preamp section but no loss concerning response, presence and low end.