Well, she was a pretty cool shipment in today. along with Adrian's amazing Horizon Flamed Koa SMGII and some other bits and pieces, this lot arrived.
Some of these are prototypes of sorts which may or may not become export models available later in the year. And some are one-offs.
First up, Eclipse-I CTM QT BKAQ, different to your regular quilt top Eclipse in that it's a CTM, so five ply binding, ebony board etc. This is the same one in the stock pic posted earlier, so if it does become standard model expect to see it in the catalogs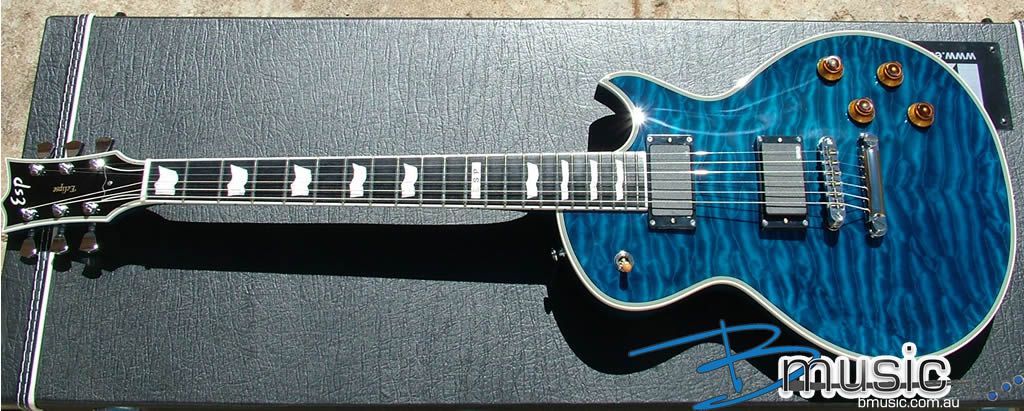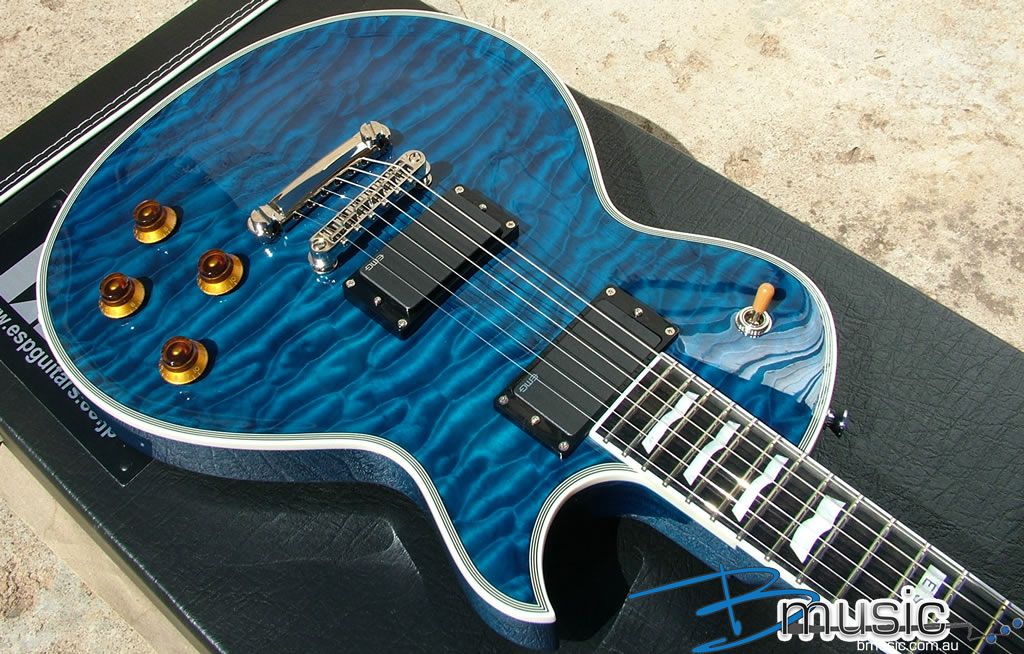 Eclipse-I CTM QT BKAQ more pics
This next one I've been waiting on seeing for a long while now, and it didn't disappoint, stunning feeling and looking. Little known guitarist to many, but check whoever he is, GREAT guitar. Esa Holopainen from Amorphis' Eclipse signature model.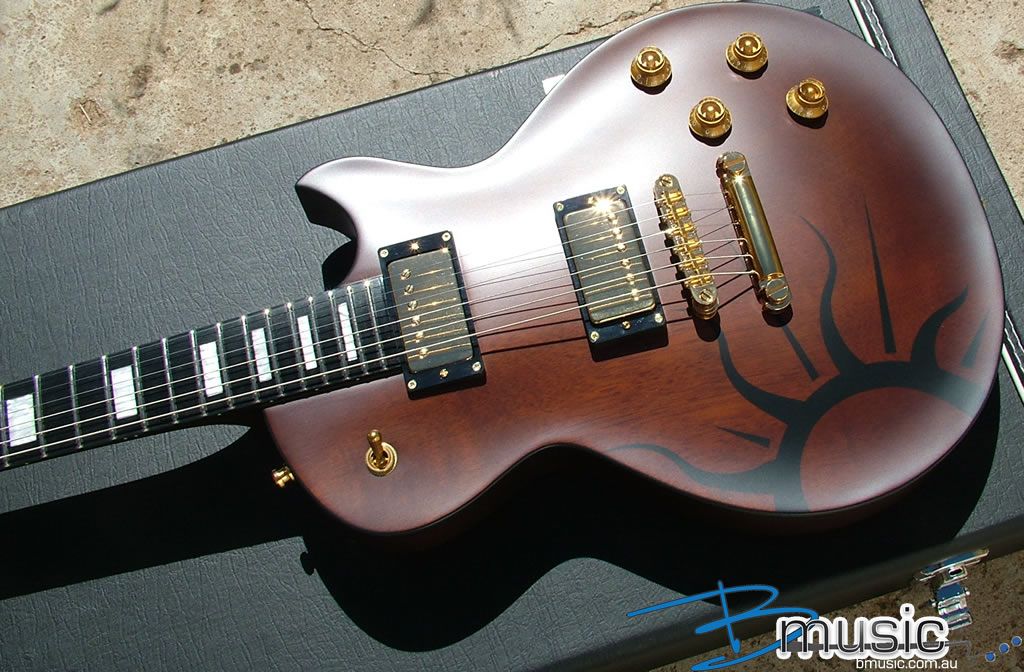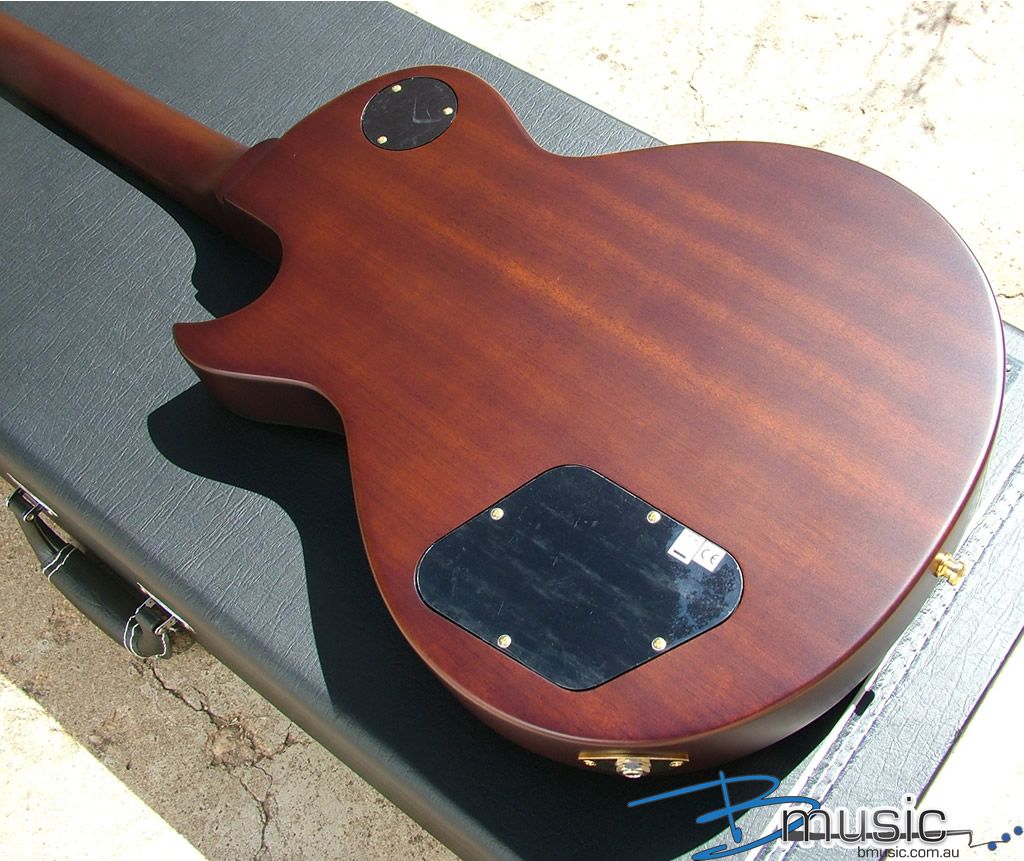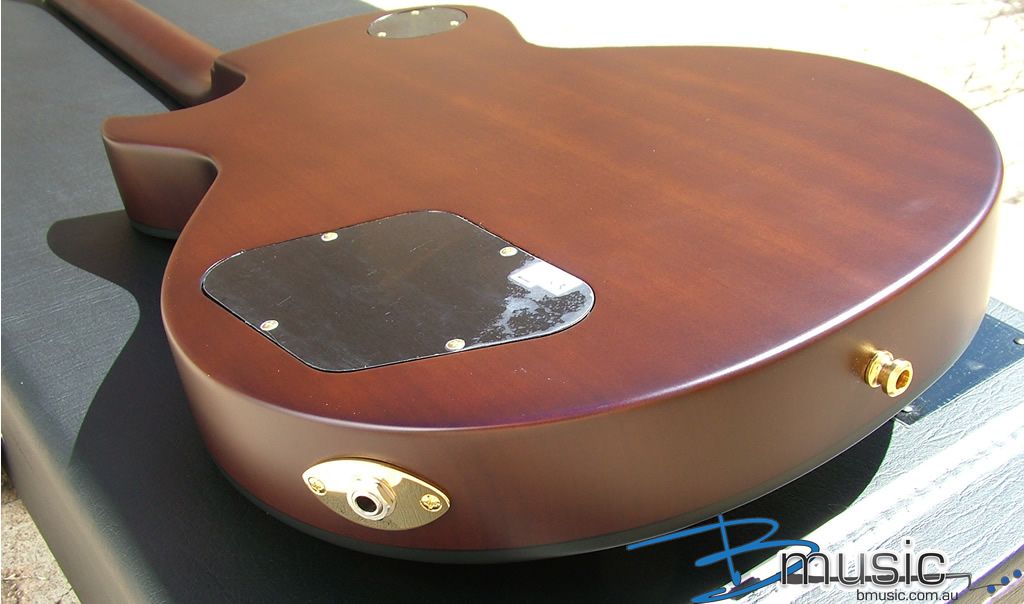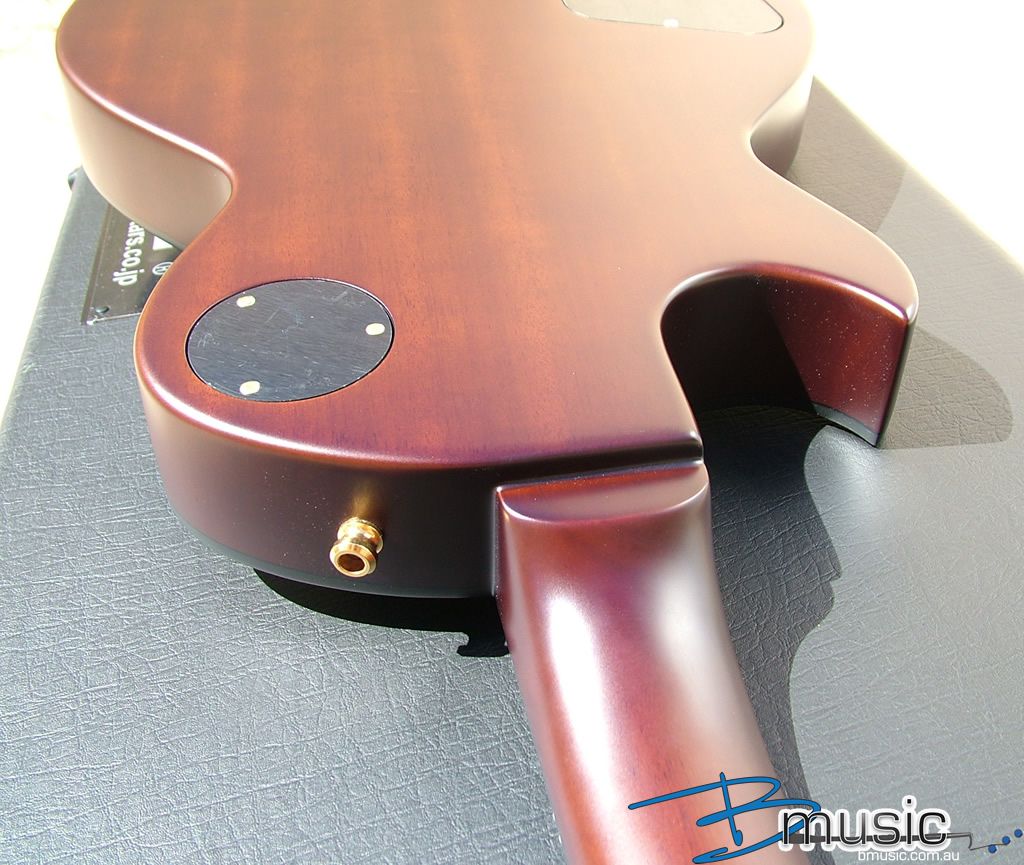 The Flash Forest has been seen and talked about here before, and now it's ours. It is HEAVY, like a heavy Les Paul, that's the acrylic body at play.
It's a solid piece with everything carved or cut from that. There are warning stickers on the back not to touch whatever's in there while it's running???
Anyhow, it came with one fo the control cavity plates with a DC jack in it and a Japanese power DC adapter. But also came with another control cavity plate without the DC jack in and a battery. The DC adaptyer can be used if haning up and displaying I guess. It's on battery now. When the push/pull is in the up position it functions. Amazing looking thing, I took a shitty vid in the dark, but you can't really describe it.
The rosewood board I've thought a bit about, and I'm pretty sure they've gone with that for some tone, ebony may have been just too much with the acrylic body. And the dot inlays and simpler headstock. I think it's to make sure the main aesthetic is in the body. After all, ebony and a Forest headstock were hardly economical decisions to keep the price down or something like that when you're talking about the price of something like this!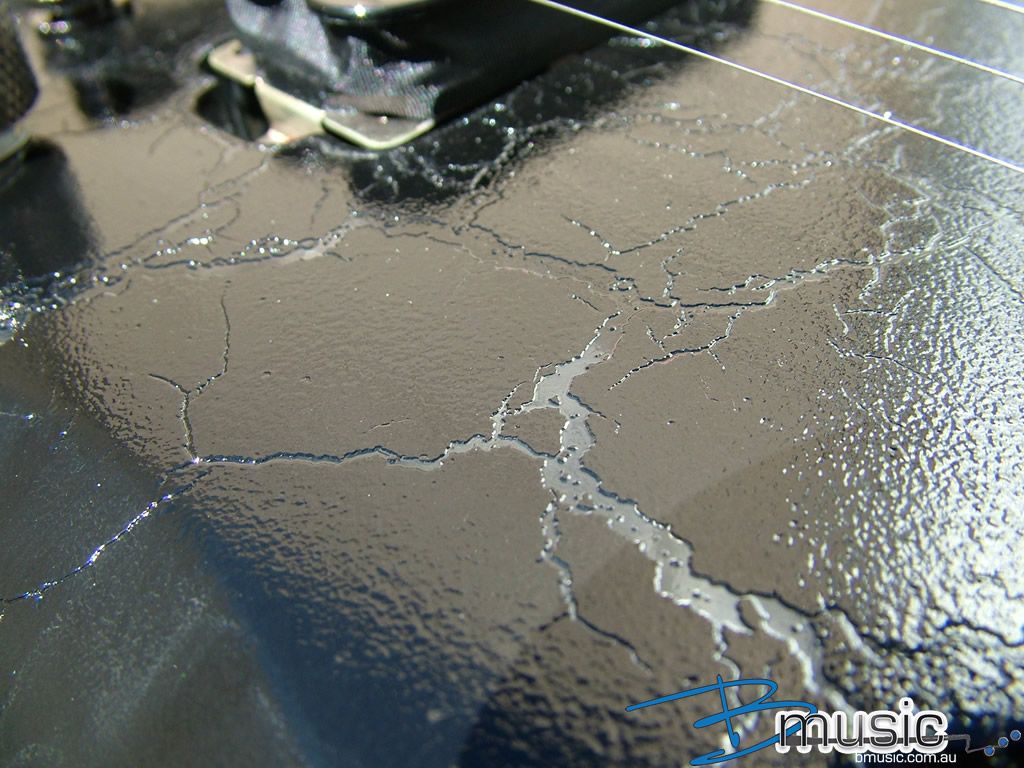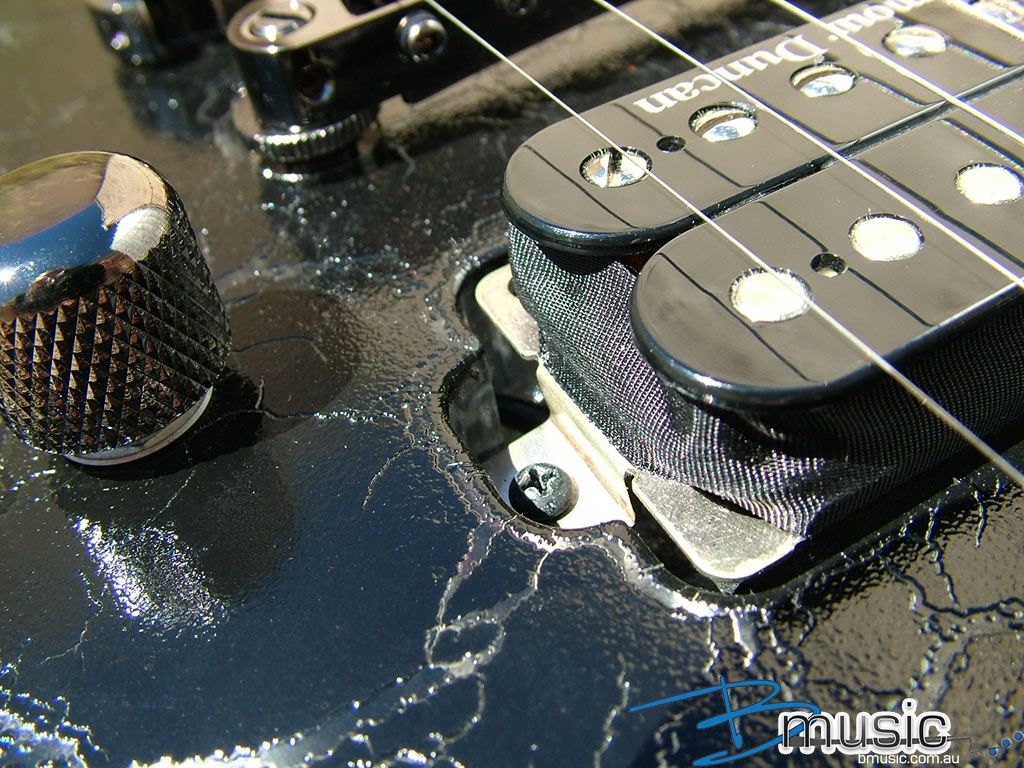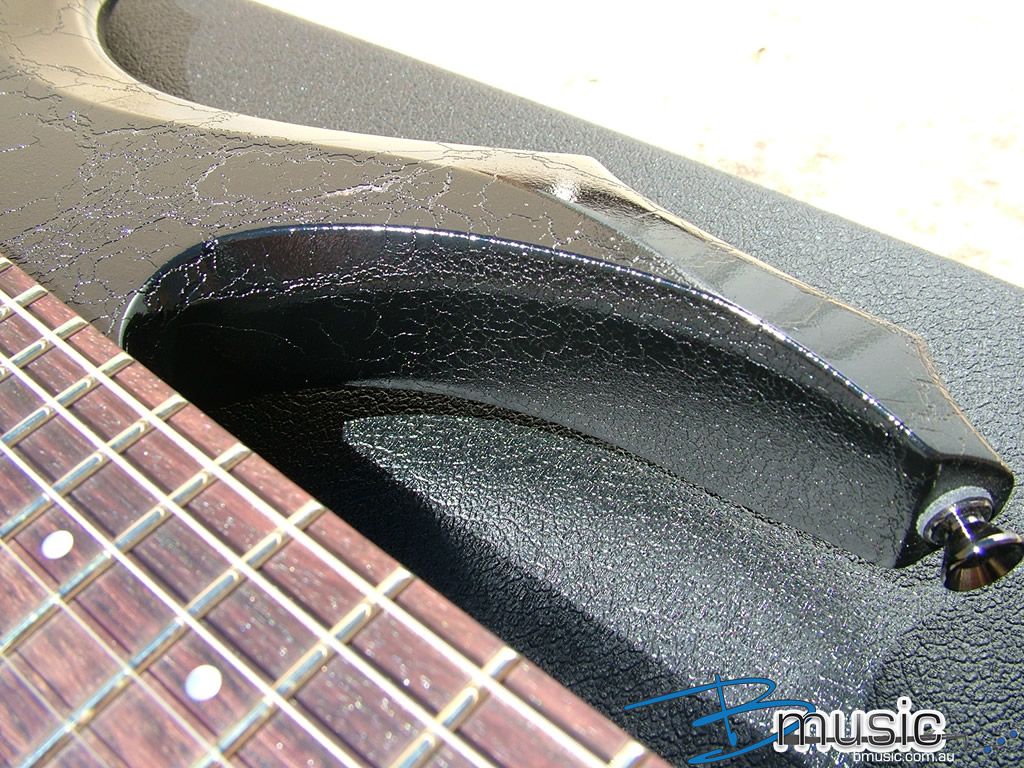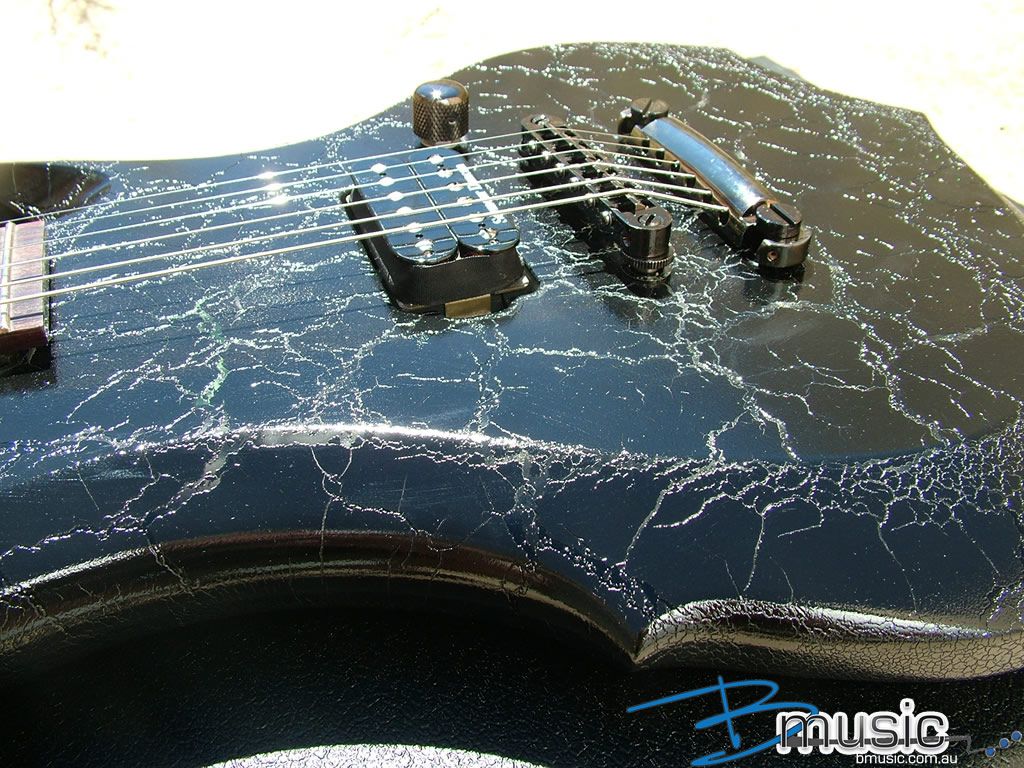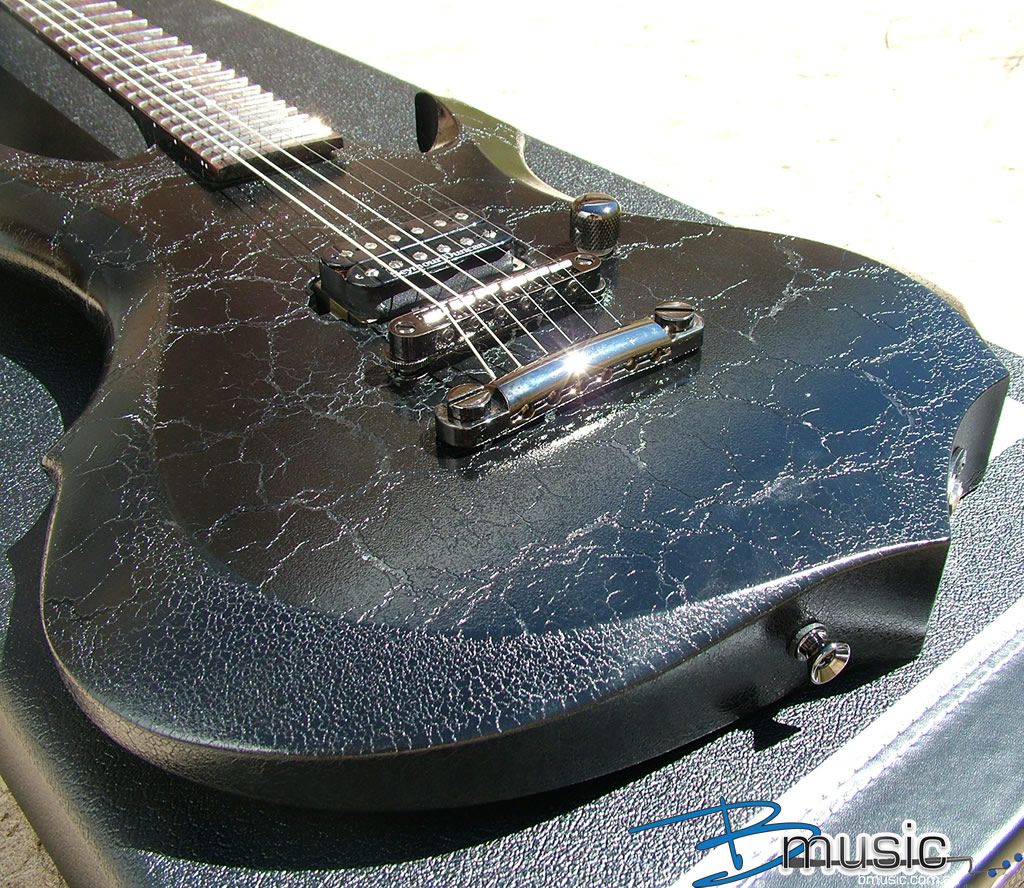 http://www.youtube.com/watch?v=ojW0gupe_DA
[/video]
Yummy Flash Forest Imagery in full
This is basically a Horizon FR but with a Satin neck, very cool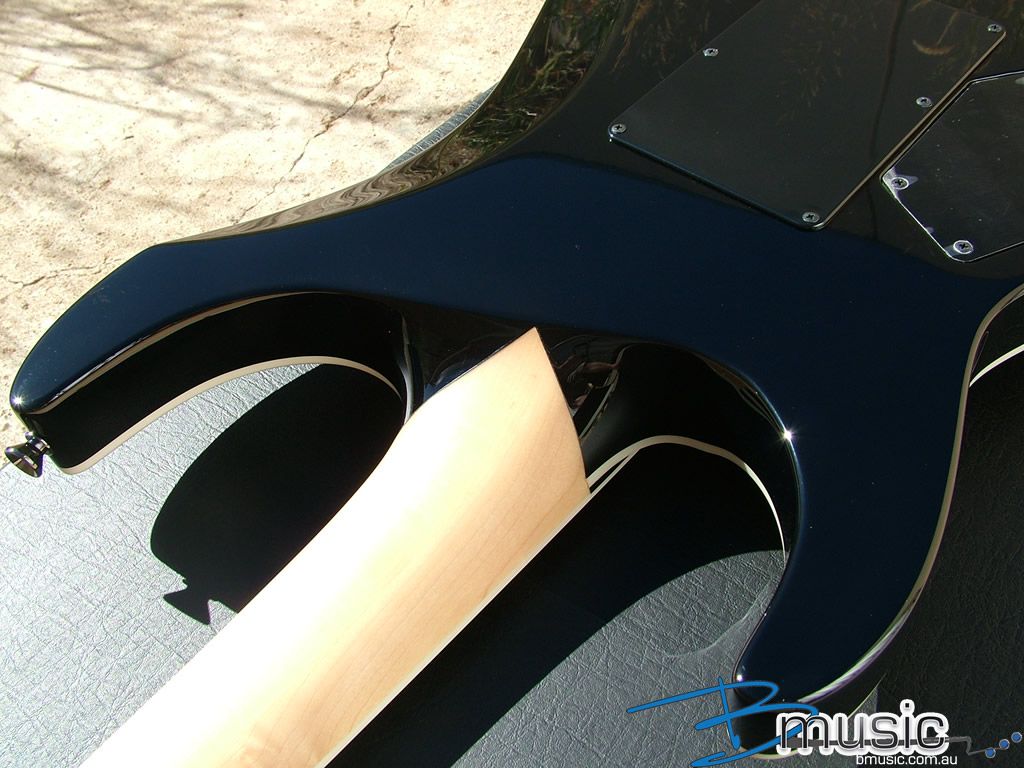 Now, anticipated by quite a few this one. The Horizon FR-7, natural evolution of the NT-7 released last year. I would prefer DiMazrio routes personally, but it seems to be the thing to do with a lot of companies, the whole EMG thing. Anyways, on to the guitar, impeccable build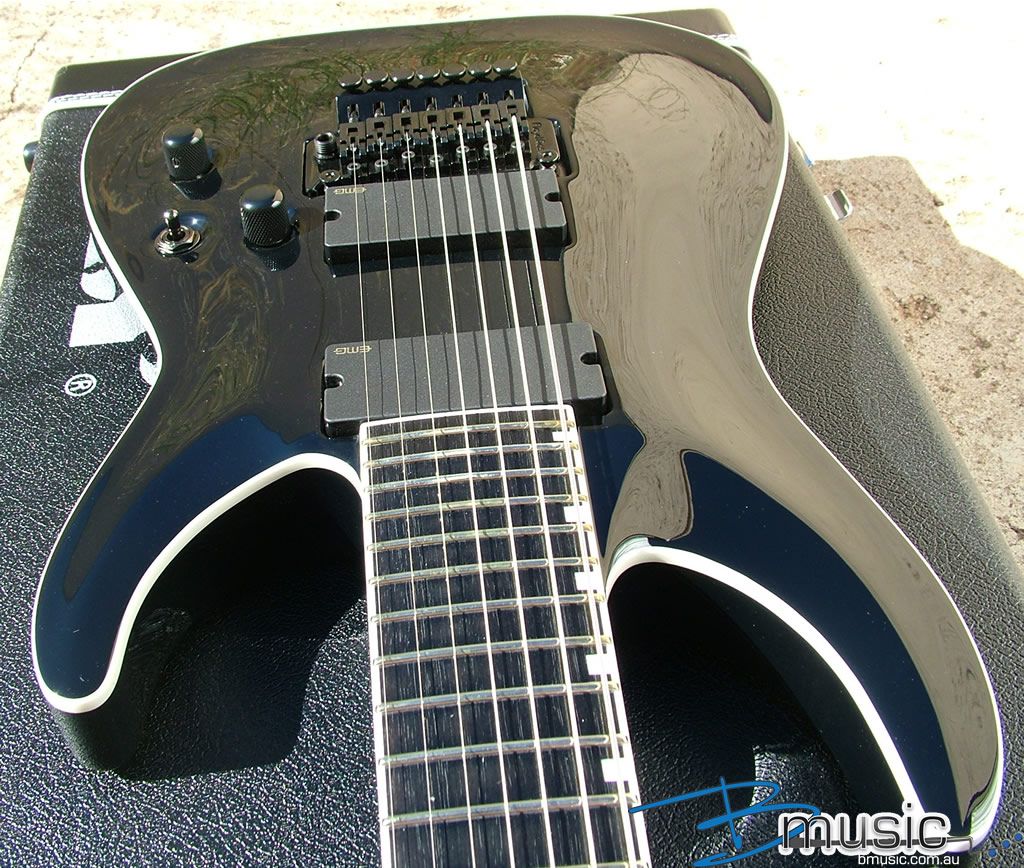 All 7 banger pics
Taking pictures of gloss black guitars sucks ass at some times of the day, and yes, I could have given her a wipe down
This was getting near the end of the day and a lot of lugging guitars down and up stairs to take pics, so this is as good as it's gonna get for this, the new M-II CTM STD (an M-II CTM with the offset square inlays, lower horn scult, and all that sexyness of the Original Series M-II CTM but in a Standard Series level). You get the drift thouhg.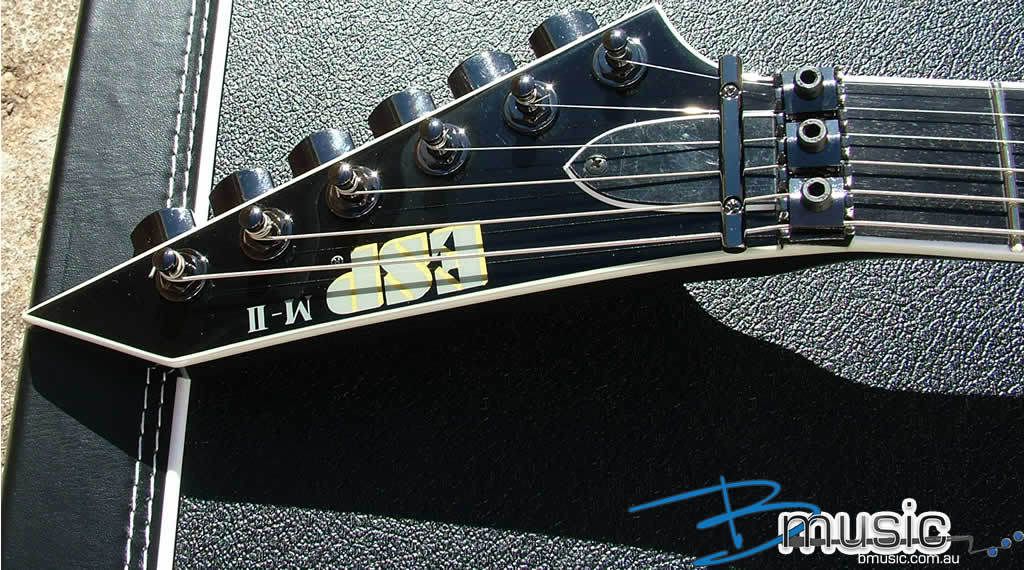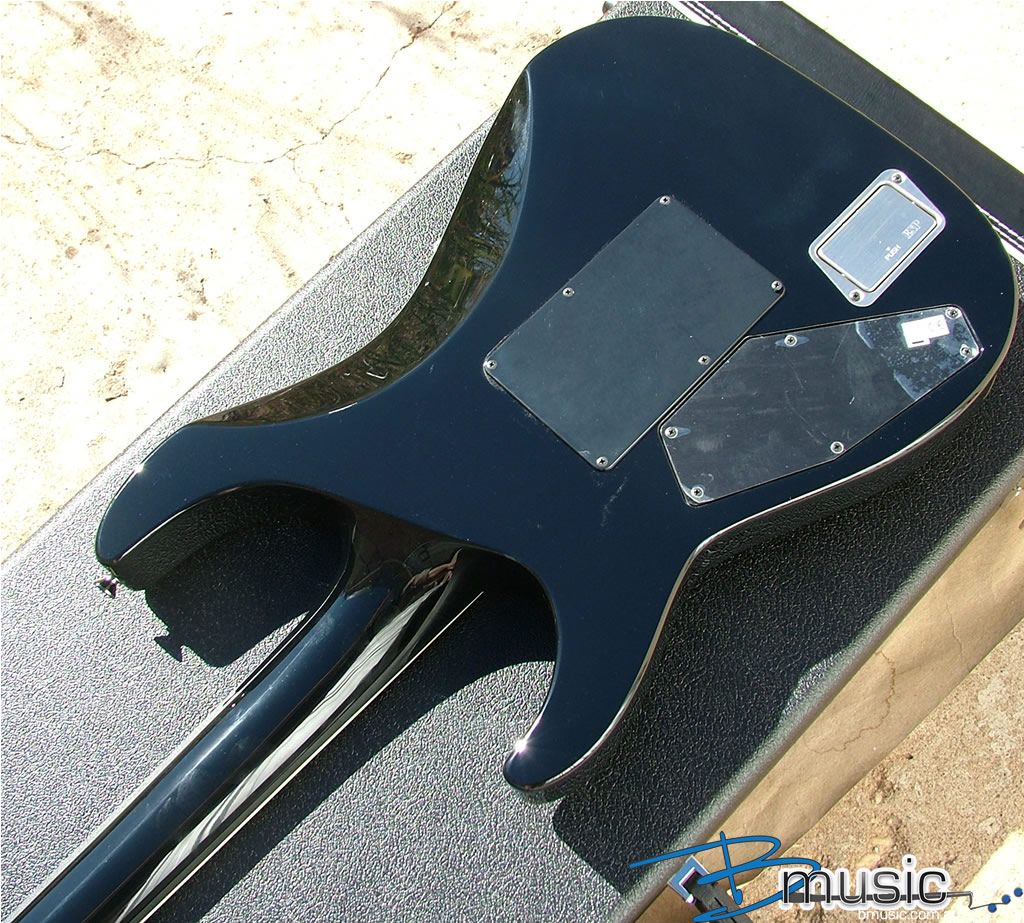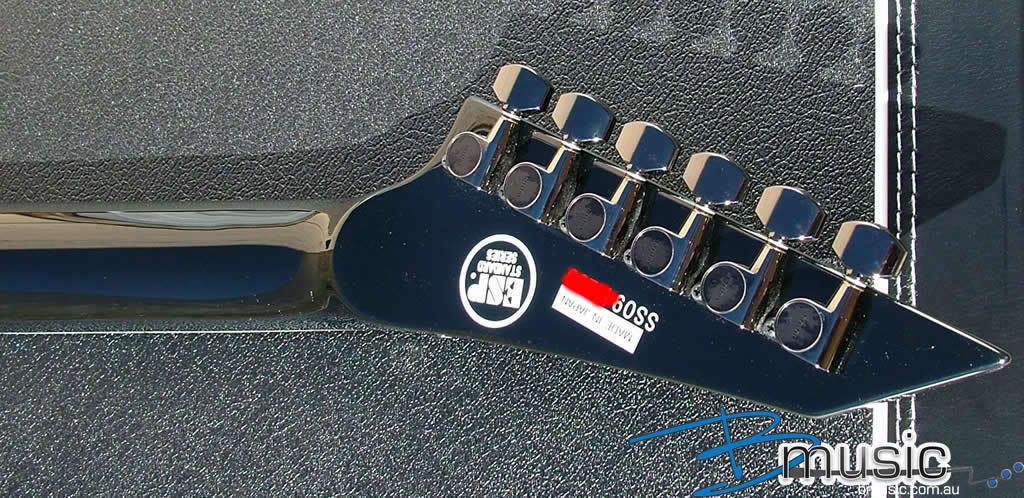 And more of that slick black number
This last one for today I ordered a little while ago and had kind of forgotten about it, but it's turned out really cool. Gav's M-II lefty order was not dissimilar, so clean and cool looking in the snow white, this being a standard M-II Neck Thru aside from the colour.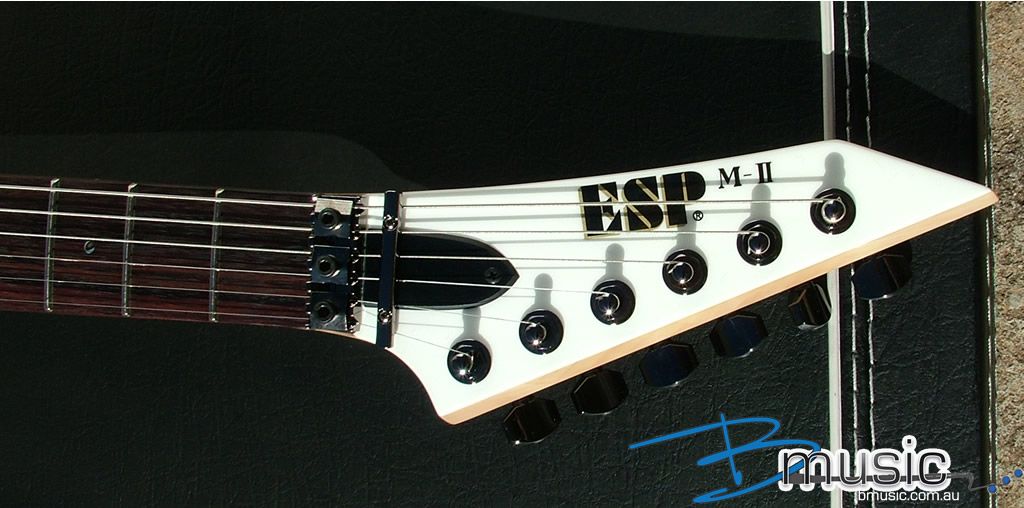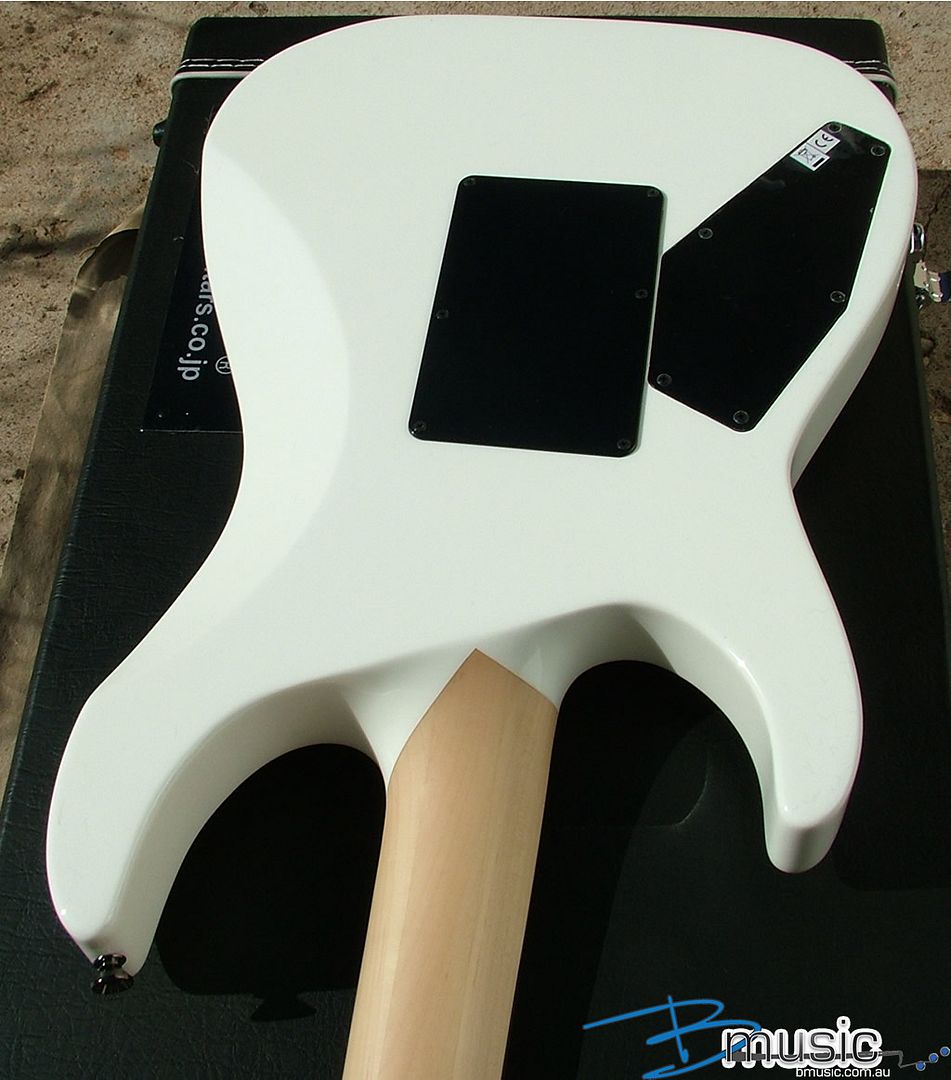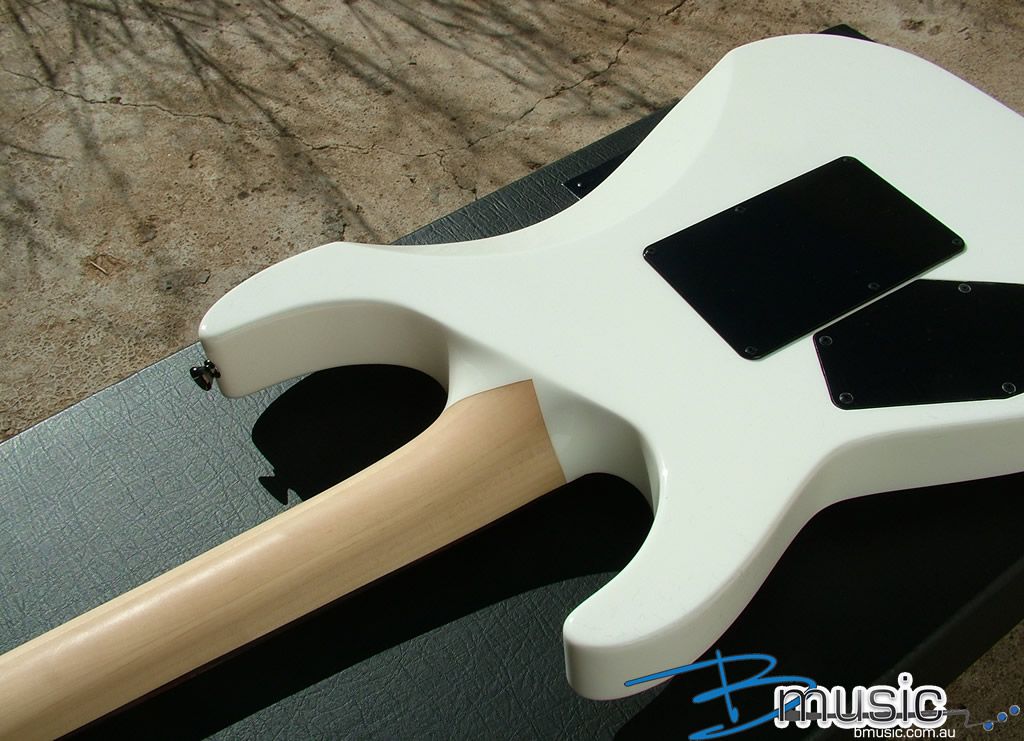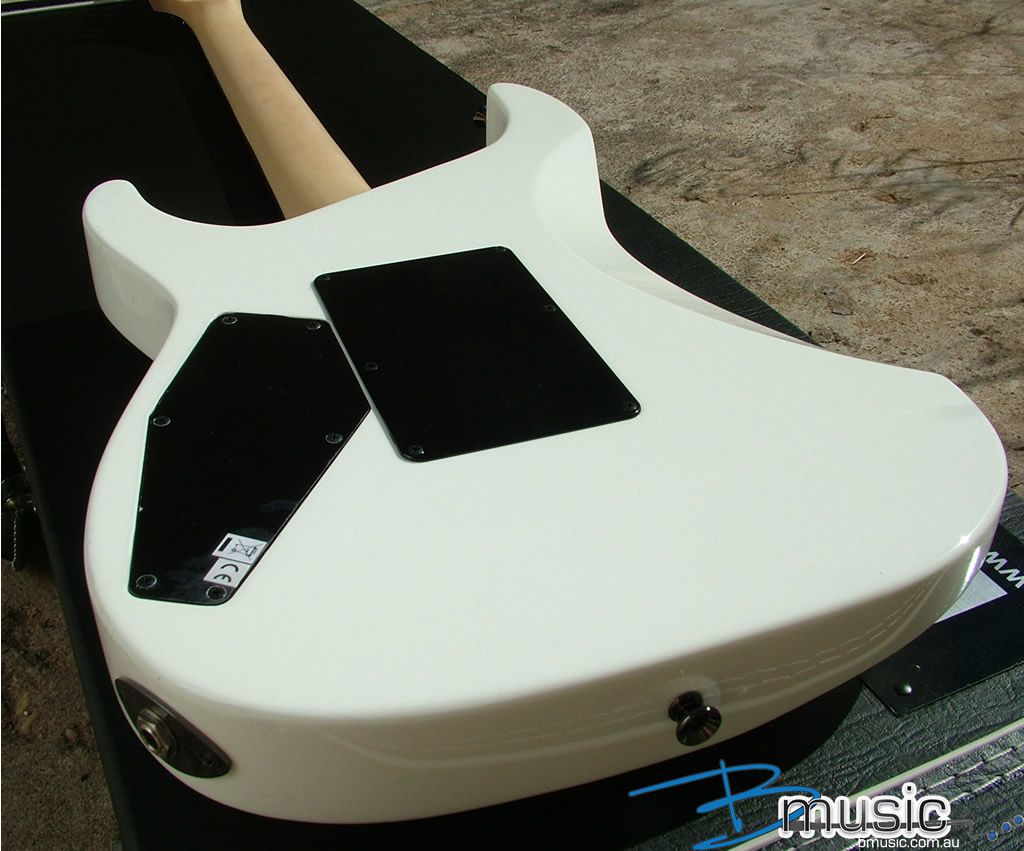 And more snow white goodness, especially for the Europeans, because according to the news on TV here you guys must love snow, you got so much of it right now!