So after what feels like ages, I finally picked up a new amp: a Splawn Pro Mod. It's basically a 2 channel Hot Rodded Marshall type deal. Clean channel is clean , second channel is gain with 3 different gears (or gain structures): G1 is PLexi type, G2 is JCM 800 territory and G3 is hotrodded JCM800 territory. Has 2 different OD settings on each channel as well. 100w with EL34 toobs.
It has also been modded by Jerry at FJA Mods in the States. He improved the clean channel and replaced the Half power switch with a depth knob which sounds cool in the clips Ive seen.
Alas the previous owner forgot to ship the footswitch and all the leads etc, so I will have to wait until they arrive to play it.
But here are some pics and a vid of the amp itself. The vid is Jerry at FJA Mods testing it out.
Cheers
Gav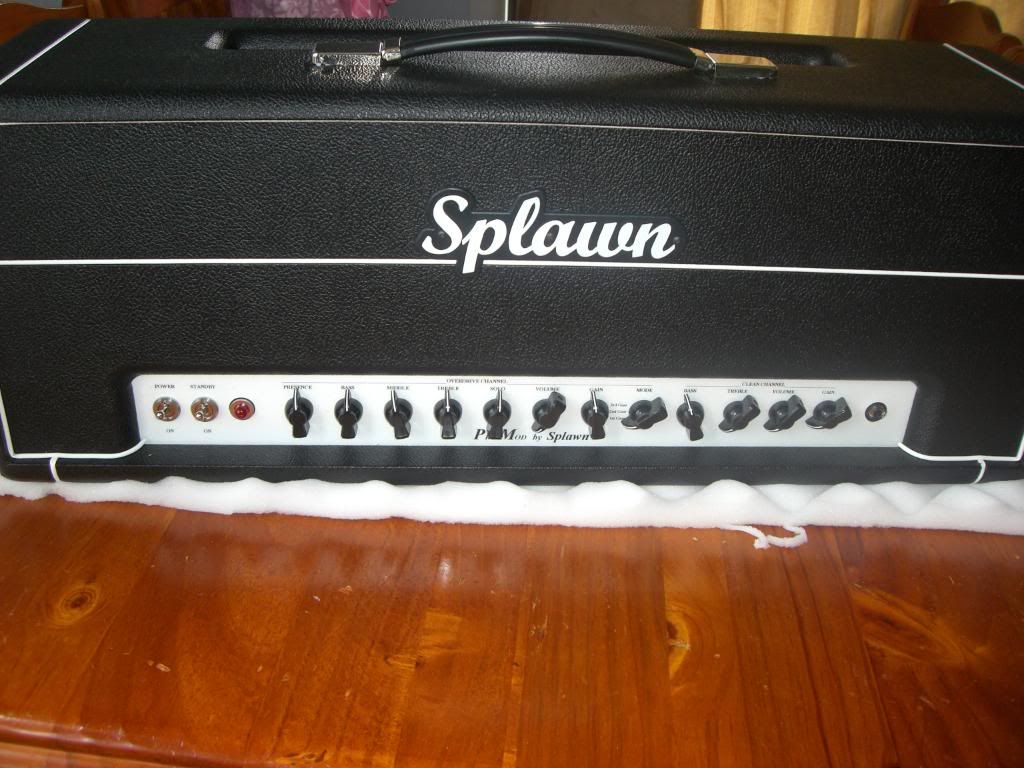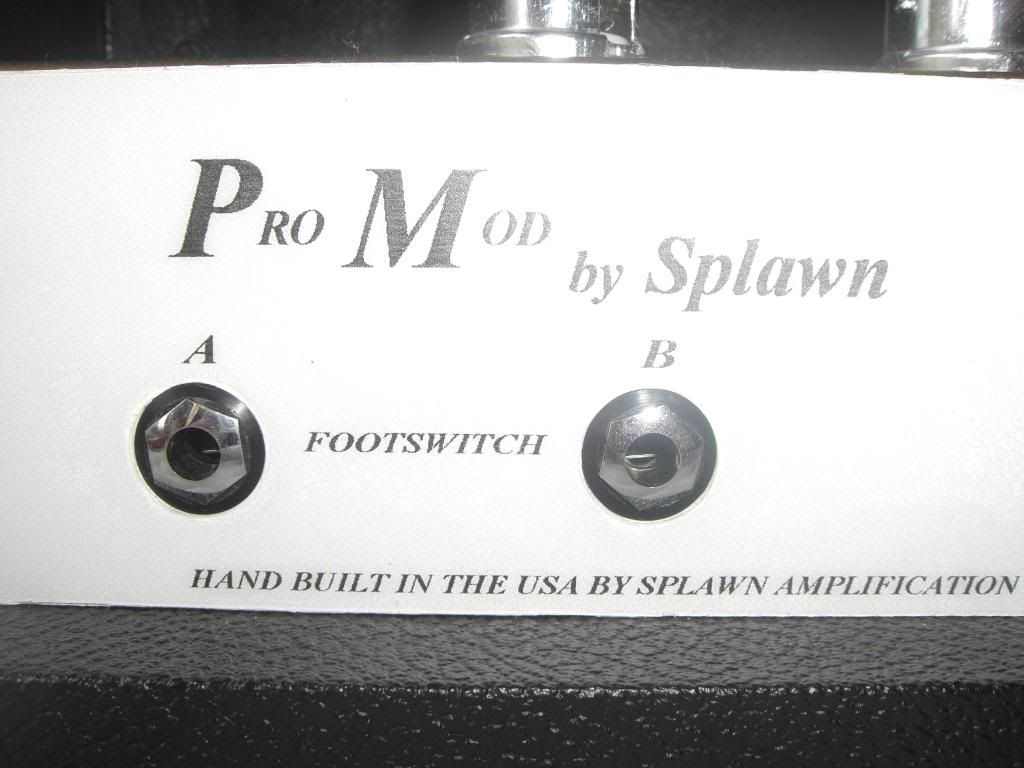 and the vid of the actual amp......