Sup dudes,
Long time no rig update from the lot of you!
My band is running a pretty familiar rig to a lot of you.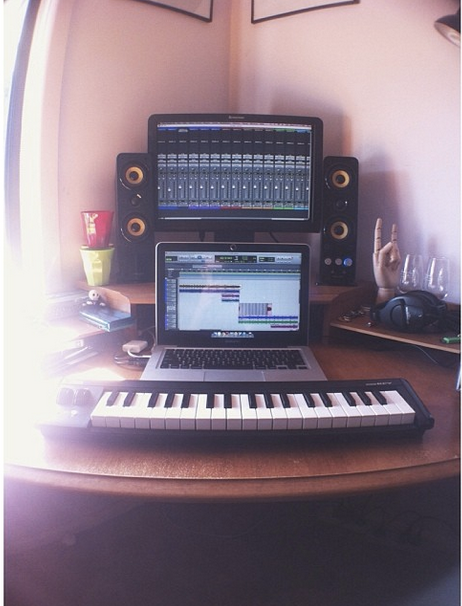 Live we have backing and click track running, with automatic patch changes for both Axe Fx's.
My Macbook Pros harddrive actually died less than 5 days away from our first gig, and I rushed it in to get a solid state drive put in it (which is such a life saver), and luckily I had backed up the backing tracks and such or else it would have been a very awkward gig haha!
The best thing about the automatic patch changes is that it allows me to put full focus into my playing and free ability to walk all over the stage and do flips 'n' shit without being restricted to a pedalboard.
EDIT: Not pictured - Line 6 G50 wireless in the rack next to the Sennheiser piece of poo