hello forumites
what you see here is my rig.
Its a mark 1 5150 (bias modded), a TC electronic G-major, A Chaos-modded (bodenhamer electronics) maxon OD808, An ISP Decimator g-string (rofl), A Wobo mid looper (with my od in the loop so i can program it to automatically disengage for cleans), And an Ebtech/morley hum eliminator (behind the OD).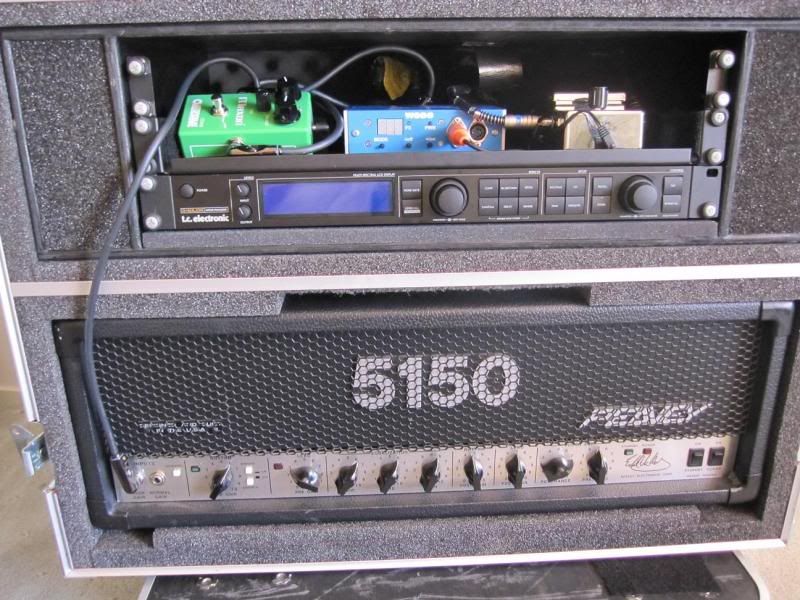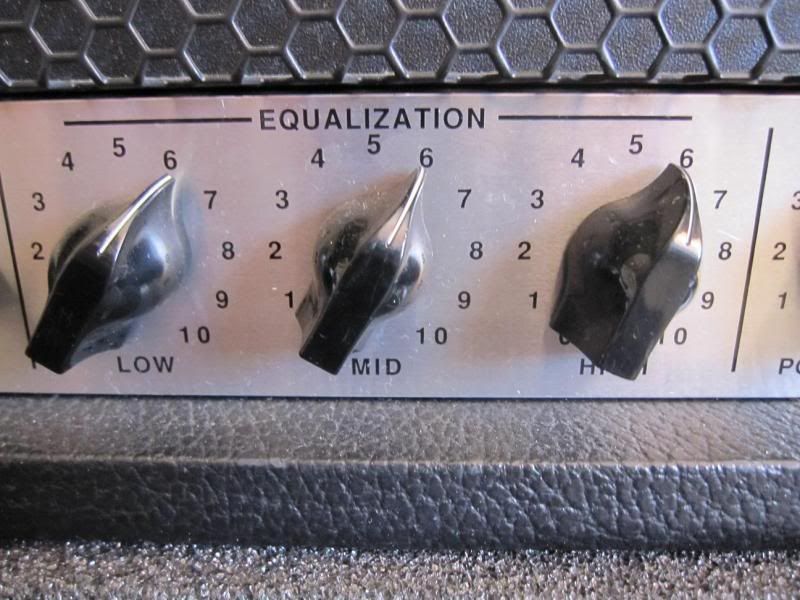 on the floor i have a boss tu-2, a rocktron midi mate & a shure PGX-14 wireless.
All my pedals on the floor or in the rack are fed by gator dc-bricks (one in each location) and i have some power conditioning strip thingy at the back of my rack feeding everything as well.
I play through a mesa rectifier cab, was a custom order with diamond plate "body armour" which came with C90's. After experimenting with a few other speakers i ended up settling on vintage 30's.
It's taken me a very very very long time to get my rig sounding exactly how i want it and as compact as possible (used to have a much bigger rack setup & more stuff on the floor), now it's perfect for me and i couldn't be happier at all. It's proven to be super reliable and without any dramas. My only gripe is the fact that the head case is an absolute ladies thingy to transport. For live and studio use it's pretty a pretty staple and well proven combination.
i might also add that I rarely use this at home, most of the time im playing through my PODX3, sometimes into my peavey rage 158.